Béatrice Lussol, Agnès Vitani
with both hands
Exhibition Past
June 24 to September 23, 2023
For its summer exhibition in bras- le-corps, galerie Eva Vautier is bringing together Béatrice Lussol and Agnès Vitani, two artists on the frontiers of reality and abstraction.
Béatrice Lussol works obsessively with the vulval form, multiplying it to create vibrating landscapes, theaters of enchanting details. She uses collage, writing, painting and drawing, and watercolor, the so-called medium of leisure, to create a body of work that she accepts as committed and feminist. She uses the dewy softness of watercolor, its wet quality, that of mucous membranes and flesh, explicit, volatile, deep, light and oriented, resulting in fictions or twisted organs, funny and/or disquieting, shelters of nutritive and energetic elements, until its crumbling, in fragments, in relative abstraction.
Agnès Vitani, for her part, appropriates a principle of overflow and contamination in her works. Gathering and gleaning, whether in real life or through photos and videos, of all these little things of the banal order nourish his work. For this multi-media artist, the second life of these little nothings conjures up an imaginary world ranging from the plant world to the animal and human worlds. The assembly of these small sculptures is reminiscent of rhizomes, leather plays with bronze, and the combination of asphalt fragments, cement cores and rockery remnants evokes the urban landscape and its multiple strata, but all of this sometimes strangely has an air of the marine world. Some will see echoes of the absurd, poetic universe of the Surrealists...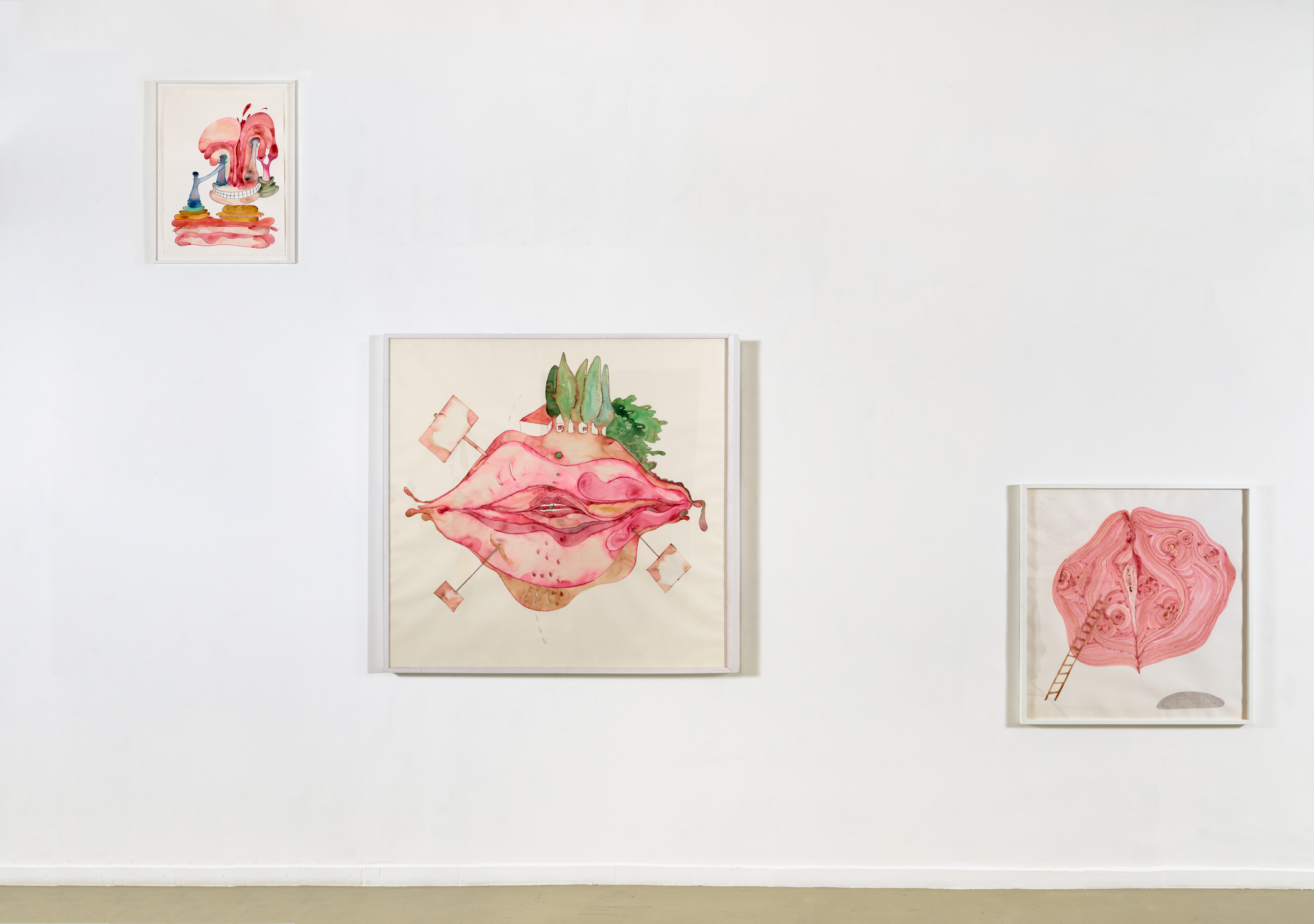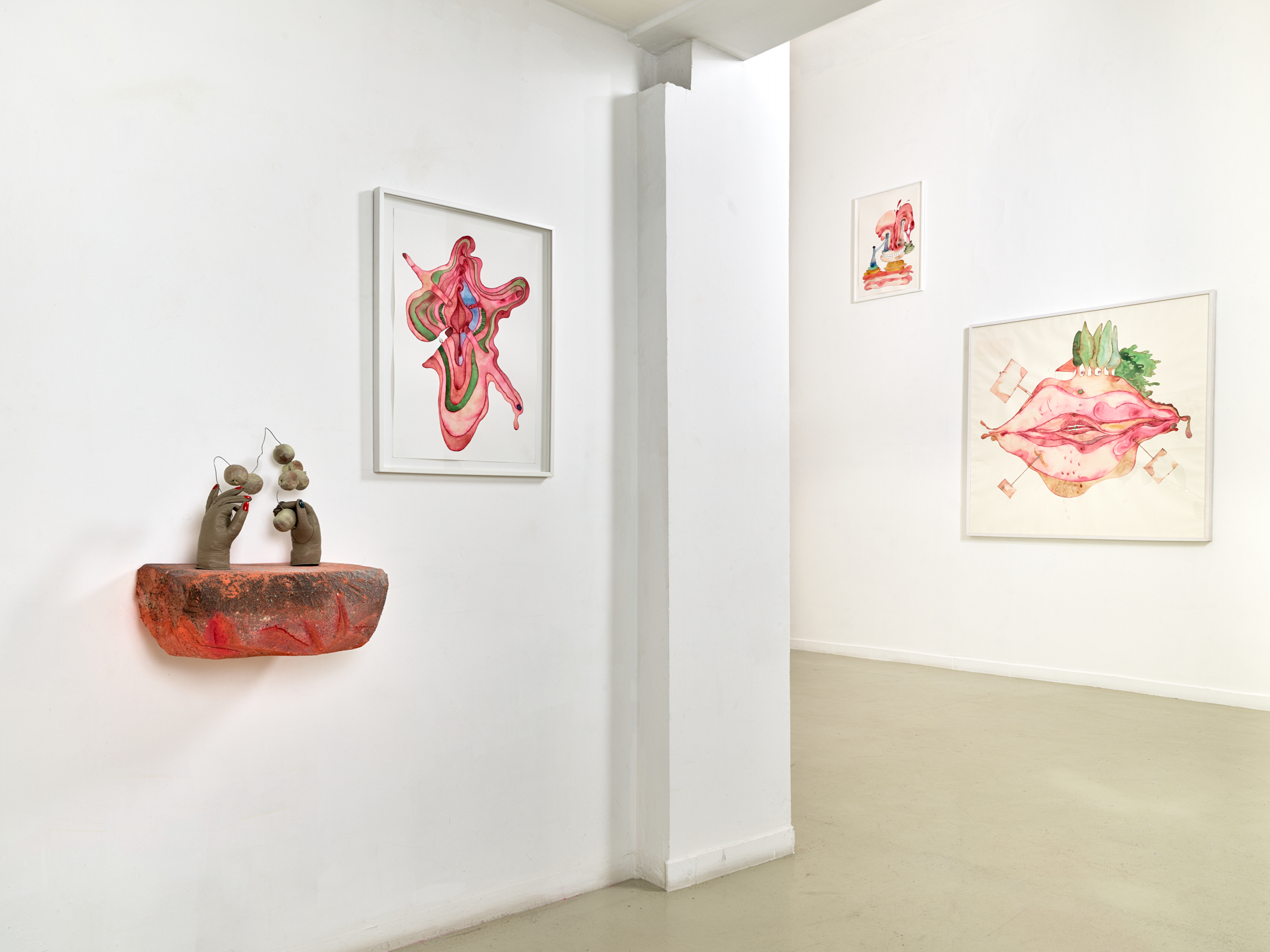 Vue de l'exposition à bras-le-corps, Béatrice Lussol, Agnès Vitani, juin 2023, galerie Eva Vautier © François Fernandez
Vue de l'exposition à bras-le-corps, Béatrice Lussol, Agnès Vitani, juin 2023, galerie Eva Vautier © François Fernandez
Vue de l'exposition à bras-le-corps, Béatrice Lussol, Agnès Vitani, juin 2023, galerie Eva Vautier © François Fernandez
Béatrice Lussol - Agnès Vitani"à bras le corps" 2023vue exposition
Vue de l'exposition à bras-le-corps, Béatrice Lussol, Agnès Vitani, juin 2023, galerie Eva Vautier © François Fernandez
Vue de l'exposition à bras-le-corps, Béatrice Lussol, Agnès Vitani, juin 2023, galerie Eva Vautier © François Fernandez
Vue de l'exposition à bras-le-corps, Béatrice Lussol, Agnès Vitani, juin 2023, galerie Eva Vautier © François Fernandez
Vue de l'exposition à bras-le-corps, Béatrice Lussol, Agnès Vitani, juin 2023, galerie Eva Vautier © François Fernandez
Vue de l'exposition à bras-le-corps, Béatrice Lussol, Agnès Vitani, juin 2023, galerie Eva Vautier © François Fernandez
Vue de l'exposition à bras-le-corps, Béatrice Lussol, Agnès Vitani, juin 2023, galerie Eva Vautier © François Fernandez
Vue de l'exposition à bras-le-corps, Béatrice Lussol, Agnès Vitani, juin 2023, galerie Eva Vautier © François Fernandez
Vue de l'exposition à bras-le-corps, Béatrice Lussol, Agnès Vitani, juin 2023, galerie Eva Vautier © François Fernandez
Vue de l'exposition à bras-le-corps, Béatrice Lussol, Agnès Vitani, juin 2023, galerie Eva Vautier © François Fernandez