In 2022, the Eva Vautier Gallery wishes to confront mind and matter.
The two notions are inseparable, the artists presented make a constant link between the two, from the illustrated reflections of Gérald Panighi, to the materialization of the action in the making of a sheet drawn by Charlotte Pringuey-Cessac and the iconoclastic drawings of Ben make a link between the spirit and the matter.
Gérald Panighi
"Of course, when I first saw Gerald Panighi's little vignettes invading an entire wall with a certain casualness, as if they were nothing more than banal Post-It notes, my gaze wandered over this dizzying atomization. There is much to see and read in Gerald's work.
Excerpt from Michèle Goarant's text, 2011
Charlotte Pringuey-Cessac
With a resolutely protean practice, Charlotte Pringuey-Cessac moves from one medium to another, from one material to another in close relation to the intention of a story. Mythologies (personal or universal), first histories, human expressions, sober materials can find themselves confronted with a place, a current event, experimental technologies, innovative machines, etc.
Ben Vautier
"From the end of the 1950s to today, Ben stages and stages himself in the heart of a world of which he never finishes saying what scares and amuses him. Ben rants and raves. He writes and he apostrophizes. […] You have to see him trying to build his language. "I drew forms that I would throw away if I found their source of influence," he writes about his first works. You have to hear him look for "the beginning of a personality" when the Banana shape appeared in 1957. And then, come the Lines, the Stains, the Sculptures of Objects, the Suspended Objects, the Unbalance, the Holes, the Living Sculptures, the Lack and the Whole… The Whole as the search for reality in its totality, the Whole so that nothing escapes him. Between lure and mastery. Without doubt a superb definition of the creation.
Extract of text, Bernard Blistène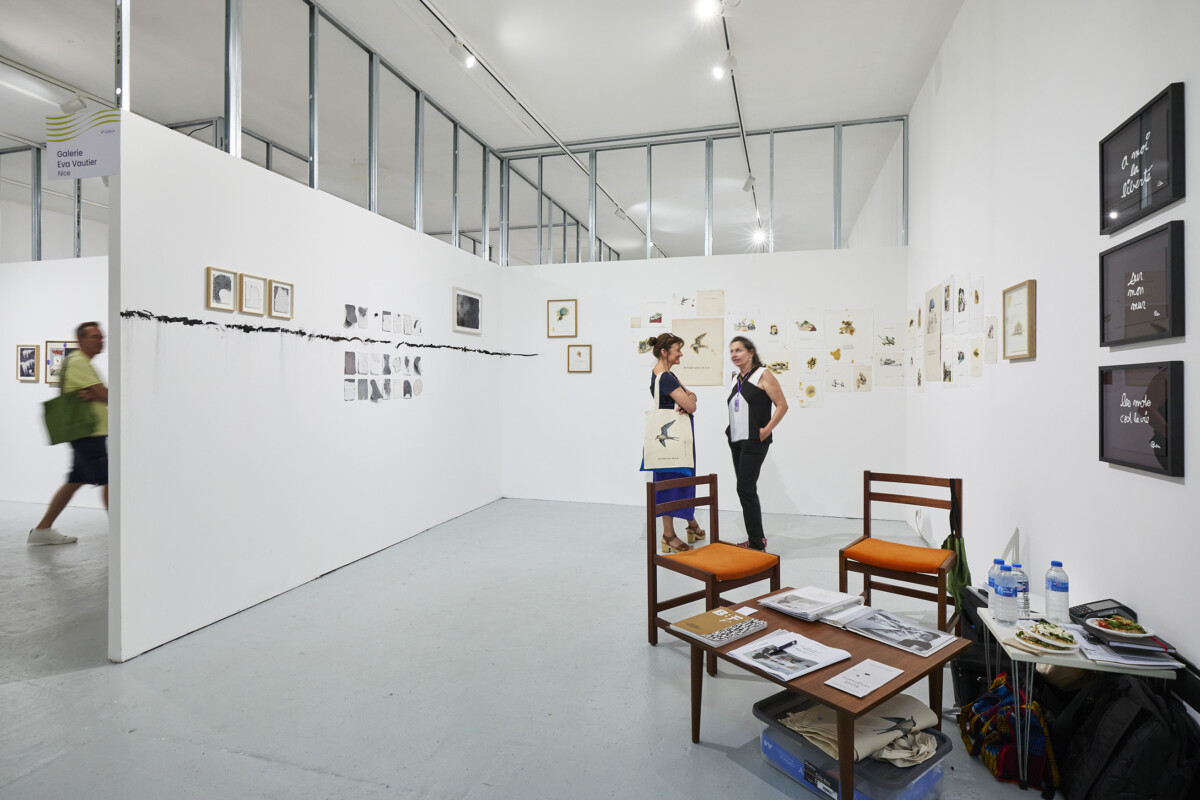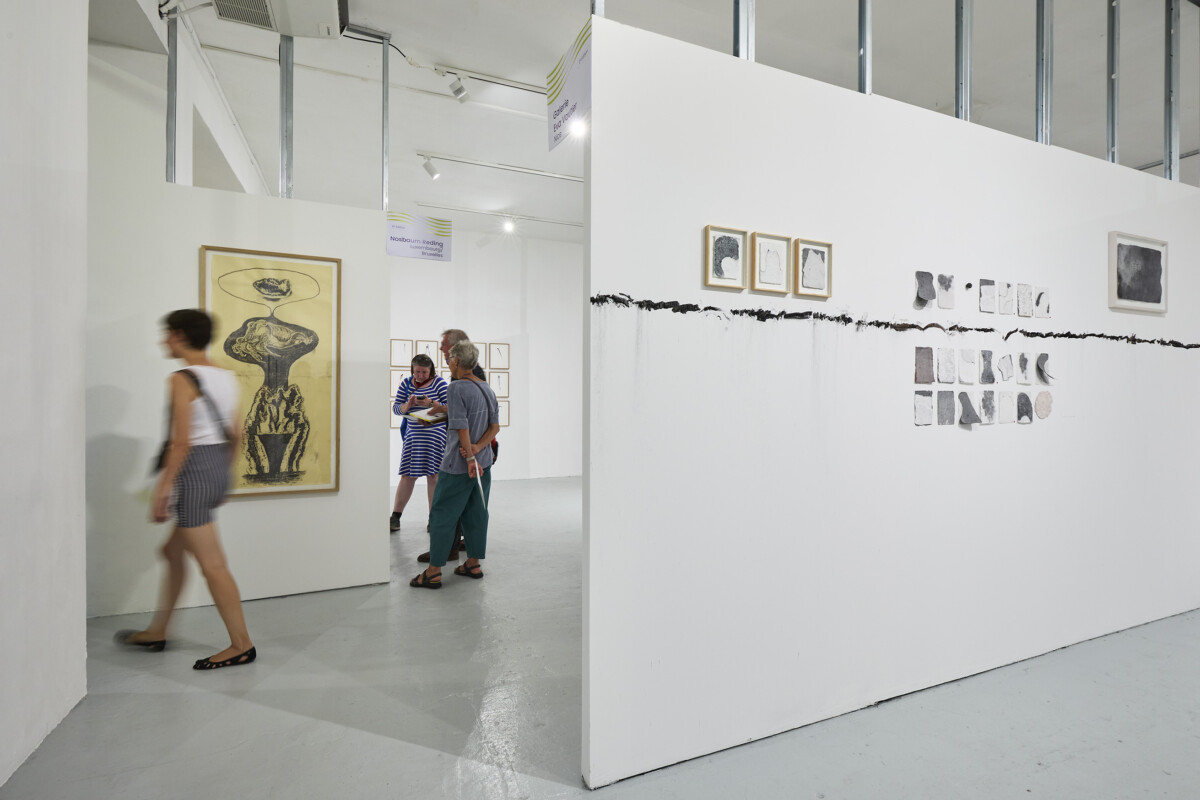 095pare╠üi╠êdolie2022┬®jcLett
002pare╠üi╠êdolie2022┬®jcLett
003pare╠üi╠êdolie2022┬®jcLett
015pare╠üi╠êdolie2022┬®jcLett
030pare╠üi╠êdolie2022┬®jcLett
Photos Jean-Christophe Lett
Many thanks to all the team of
Pareidolia
//
Château de Servières
for their welcome and the organization of the International Exhibition of Contemporary Drawing Paréidolie in Marseille, which took place on August 27th and 28th !
with the works of Gérald Panighi, Charlotte Pringuey Cessac and Ben Vautier.
[qbutton icon_pack="" target="_self" font_weight="" text="Dossier de presse" link="http://eva-vautier.com/wp-content/uploads/2022/07/Galerie-Eva-Vautier_Dossier-de-presse_Pareidolie-2022-1.pdf"]
[qbutton icon_pack="" target="_self" font_weight="" text="Revue de presse" link="http://eva-vautier.com/wp-content/uploads/2022/09/REVUE-DE-PRESSE-PAREIDOLIE-2022.pdf"]