Alice Guittard
"Preferring to tangible results imaginary solutions and to the roads all traced their crossroads", Alice Guittard also analyzes its relation to time, to the viewer and to the collective memory. His work questions the notion of exhibition by revealing the underbelly of creation and production, playing on the space-time drift. For her, exhibition rhymes with expedition. Her desire to push back the limits of the exhibition by inventing each time another format, another language is for her a way to make surprising analogies in the observer.
It is through editions, photographs, videos, sculptures and experiments that Alice Guittard drifts from story to story, revealing in bits and pieces the elements that constitute her research. In his installations, the visitor becomes an actor in a reality that is framed but not limited. Drifting in space, he becomes the reciter of a scenario to come. Moreover, his installations are never the culmination of a project, but simply a stage. The projects are prolonged, told, shared, stopped and then resumed.
Mathilde Villeneuve
Alice Guittard
Born in 1986
Lives and works in Paris
PERSONAL EXHIBITIONS
2019
Villa Pisani, Venice Biennale, Italy
Since nothing lasts, really
The Pill Gallery, Istanbul, Turkey
Museum of Decorative Arts, Havana, Cuba
2018
Atrociously real, Cité des Arts, Paris
GROUP EXHIBITIONS
2019
In Ruins, Parco Scolacium, Catanzaro Lido, Italy
2018
SAGA II, Double V Gallery, com. Nicolas Veidig-Favarel, Marseille
Portrait of the artist as a young woman, La Halle, Pont-en-Royans
Our weapons, Galerie Perpitch & Bringuand, Paris
The memory and the sea, ENTRE I DEUX, Nice
Espaces Témoins, Praz-Delavallade Gallery, Paris
The Art of Form, Parcours Saint Germain, Boutique Longchamp, Paris
Objet de tendresse, Galerie Michel Journiac, Paris,
Shelves Hanger Desk, Le Cœur, Paris
2017
In the form of Vertigo, EMERIGE Revelations Grant, com. Gaël Charbau, Paris
The Institute of Aesthetics, com. H Grenet, E. Degorce-Dumas, V. Voillat, Palais de Tokyo, Paris
Surface without target, com. Anaïd Demir, #22VISCONTI, Paris
SAGA, Double V Gallery, com. Nicolas Veidig-Favarel, Marseille
The secrets of Doctor F., Under construction, com. Theo-Mario Coppola, Paris
Art-o-rama, show room, com. Gaël Charbau, Marseille
Inventors of adventure, com. Gaël Charbau, Marseille
Emulsions, Galerie Arnaud Deschin, com. Alexandre Quoi, Paris
2016
Immersions, Cité Internationale des Arts, com. J.C. Arcos, Paris
Workshop impressions, CIAC, Carros
Photographic Study, Jogging, Marseille
2015
biblioteca, Under Construction Gallery, com. Katarina Stella, Paris
Tribe, Eva Vautier Gallery, Nice
O.V.N.I., Musée Masséna & Galerie Eva Vautier, Nice
Meet me on the beach, La Couleuvre, Saint-Ouen
Blam Baoum Ballade, MDAC, Cagnes s/mer
Parti(e) du paysage, Simon Cau Gallery, Montrouge
Xochimilco, Oaxaca, MX
A year of light, Eva Vautier Gallery, Nice
Editions, Espace à Vendre, Nice
2014
Au Pays des Enchantements, Galerie de La Marine, Nice
BPH, DSM, com. Chloé Curci, Marseille
Minimenta, Galerie Bertand Baraudou, Paris
En Suspens, Eva Vautier Gallery, Nice
59th Salon de Montrouge, Montrouge
2013
Black Magic #1, Yoyo, Palais de Tokyo, Paris
Dupinpopupstore #2, Galerie Dupin, Reykjavik, Paris
Dupinpopupstore #1, Galerie Dupin, Reykjavik, Paris
Des corps compétents, Galerie Carrée, Villa Arson I Nice
The sense of the wave, Galerie de la Marine, Nice
2012
Dialogue, Reykjavik, Iceland
Banana spleen, Hemmi og Valdi, Reykjavik, Iceland
Útrýmingarsala, Kaffistofan, Reykjavik, Iceland
Komumaður spyr hvort eg vaki, cur. Unnar Örn Auðarson, Útúrdúr, Reykjavik, Iceland
Halarófa Gjörningar, Reykjavik, Iceland
OTHER
2011
Realization of the decorations of the Rights of the Child at the Auditorium Rainier III in Monaco Member of the Inharmonic Orchestra of Nice, project of Gauthier Tassard
Realization of the visual for the open day of the Villa Arson Participation in the sound project of Printemps des Arts with Pascal Broccolichi
2010
Participation in the performance reading project How to make a block? (Joris Lacoste) with Emmanuel Lecomte Co-president of the association EVA (Students Villa Arson)
Realization of the visual for the Villa Arson's open day Administrator of the aesthetic blog Troublant Noir http://troublantnoir.tumblr.com/ Realization of performances The Nice Choir with A Constructed World at the Biennale
de Belleville) Member of The Nice Choir, performance for the exhibition DOUBLE BIND: STOP TRYING TO UNDERSTAND ME! at the Villa Arson
2009
Assistant Set Designer on Macbeth directed by Frédéric De Goldfiem at the Théâtre National de Nice
Born in 1986 in Nice, she lives and works in Paris.
GROUP EXHIBITIONS
2019
In Ruins, Parco Scolacium, Catanzaro Lido, Italy
2018
SAGA II, Double V Gallery, com. Nicolas Veidig-Favarel, Marseille
Portrait of the artist as a young woman, La Halle, Pont-en-Royans
Our weapons, Galerie Perpitch & Bringuand, Paris
The memory and the sea, ENTRE I DEUX, Nice
Espaces Témoins, Praz-Delavallade Gallery, Paris
The Art of Form, Parcours Saint Germain, Boutique Longchamp, Paris
Objet de tendresse, Galerie Michel Journiac, Paris,
Shelves Hanger Desk, Le Cœur, Paris
2017
In the form of Vertigo, EMERIGE Revelations Grant, com. Gaël Charbau, Paris
The Institute of Aesthetics, com. H Grenet, E. Degorce-Dumas, V. Voillat, Palais de Tokyo, Paris
Surface without target, com. Anaïd Demir, #22VISCONTI, Paris
SAGA, Double V Gallery, com. Nicolas Veidig-Favarel, Marseille
The secrets of Doctor F., Under construction, com. Theo-Mario Coppola, Paris
Art-o-rama, show room, com. Gaël Charbau, Marseille
Inventors of adventure, com. Gaël Charbau, Marseille
Emulsions, Galerie Arnaud Deschin, com. Alexandre Quoi, Paris
2016
Immersions, Cité Internationale des Arts, com. J.C. Arcos, Paris
Workshop impressions, CIAC, Carros
Photographic Study, Jogging, Marseille
2015
biblioteca, Under Construction Gallery, com. Katarina Stella, Paris
Tribe, Eva Vautier Gallery, Nice
O.V.N.I., Musée Masséna & Galerie Eva Vautier, Nice
Meet me on the beach, La Couleuvre, Saint-Ouen
Blam Baoum Ballade, MDAC, Cagnes s/mer
Parti(e) du paysage, Simon Cau Gallery, Montrouge
Xochimilco, Oaxaca, MX
A year of light, Eva Vautier Gallery, Nice
Editions, Espace à Vendre, Nice
2014
Au Pays des Enchantements, Galerie de La Marine, Nice
BPH, DSM, com. Chloé Curci, Marseille
Minimenta, Galerie Bertand Baraudou, Paris
En Suspens, Eva Vautier Gallery, Nice
59th Salon de Montrouge, Montrouge
2013
Black Magic #1, Yoyo, Palais de Tokyo, Paris
Dupinpopupstore #2, Galerie Dupin, Reykjavik, Paris
Dupinpopupstore #1, Galerie Dupin, Reykjavik, Paris
Des corps compétents, Galerie Carrée, Villa Arson I Nice
The sense of the wave, Galerie de la Marine, Nice
2012
Dialogue, Reykjavik, Iceland
Banana spleen, Hemmi og Valdi, Reykjavik, Iceland
Útrýmingarsala, Kaffistofan, Reykjavik, Iceland
Komumaður spyr hvort eg vaki, cur. Unnar Örn Auðarson, Útúrdúr, Reykjavik, Iceland
Halarófa Gjörningar, Reykjavik, Iceland
PERSONAL EXHIBITIONS
2019
Villa Pisani, Venice Biennale, Italy
Since nothing lasts, really
The Pill Gallery, Istanbul, Turkey
Museum of Decorative Arts, Havana, Cuba
2018
Atrociously real, Cité des Arts, Paris

OTHER
2011
Realization of the decorations of the Rights of the Child at the Auditorium Rainier III in Monaco Member of the Inharmonic Orchestra of Nice, project of Gauthier Tassard
Realization of the visual for the open day of the Villa Arson Participation in the sound project of Printemps des Arts with Pascal Broccolichi
2010
Participation in the performance reading project How to make a block? (Joris Lacoste) with Emmanuel Lecomte Co-president of the association EVA (Students Villa Arson)
Realization of the visual for the Villa Arson's open day Administrator of the aesthetic blog Troublant Noir http://troublantnoir.tumblr.com/ Realization of performances The Nice Choir with A Constructed World at the Biennale
de Belleville) Member of The Nice Choir, performance for the exhibition DOUBLE BIND: STOP TRYING TO UNDERSTAND ME! at the Villa Arson
2009
Assistant Set Designer on Macbeth directed by Frédéric De Goldfiem at the Théâtre National de Nice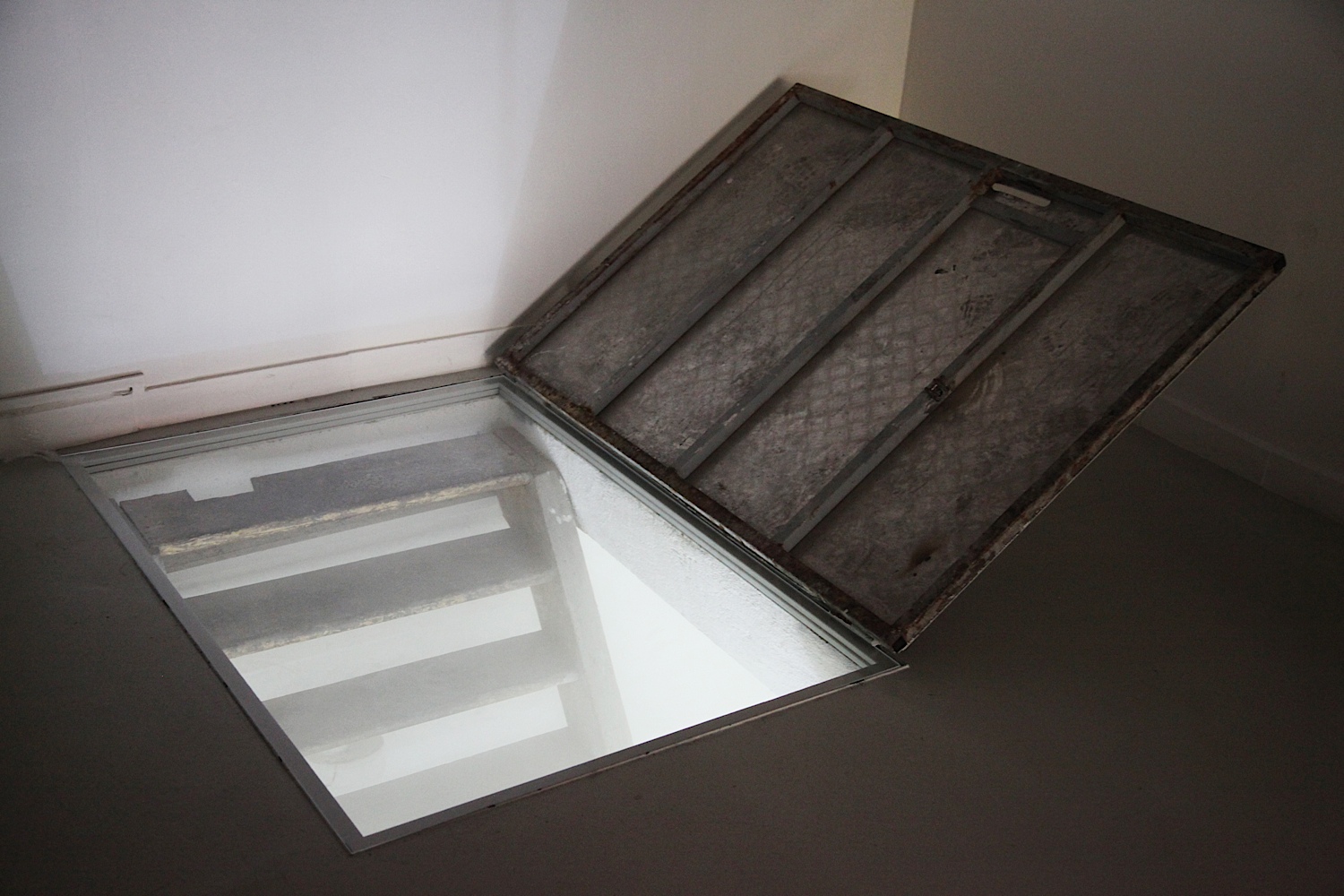 Alice Guittard n° 5385 [En panne] 2014 Néon
Alice Guittard n° 5384 [Occupation optimale (mais partielle) du...] 2014 Edition, exemplaire unique10 feuilles 42 x 29,7 cm